Webmaster
Robert R. Brown
irenebennettbrown@gmail.com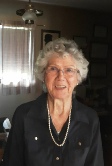 Praise…
"Here is a time and place (Kansas, 1900) rigorously evoked, down to every minor character and filmic detail; and (happily) a passel of mules as real as mules get. I admit that Miss Royal herself, heading up the whole shebang, kept me up through a few nights.
Molly Gloss – award-winning author of The Jump-Off Creek and The Hearts of Horses
"Miss Royal's Mules is a nice mix of a good story with accurate historical events and details. The author's rendition of a mule's bray was spot on. (I could just hear Andy or Mickey, the two mules we worked when I was growing up.)"
Jim Hoy – Emporia State University English Professor, (retired) folklorist, author of Flint Hills Cowboys.
"Irene Bennett Brown gives us a protagonist worthy of the breathtaking western landscape, and the challenges of heart and mind standing between her and her dreams. Miss Royal's Mules was a joy to read."
Ann Parker – author of the award-winning Silver Rush historical mystery series
"This compelling tale of a lonely young woman abandoned with a mule herd, in which her tenacity ultimately influences not only her own life, but also the lives of so many others, keeps you enthusiastically thumbing pages cover to cover!"
Meredith Hodges – television personality, author, and equine trainer.
"Fans of Irene Bennett Brown's work will fall in love with Miss Royal's Mules. It is a delight, moving, heartbreaking, and utterly unputdownable."
Chris Enss – New York Times Bestselling author, The Doctor Wore Petticoats and Hearts West.
"I was rooting for this plucky and likable heroine and her mules all the way."
Max McCoy – author of Indiana Jones adventures and award-winning westerns.
"Miss Royal's Mules is delightful and well-crafted. I loved it!"
Karen Casey Fitzjerrell – award-winning author of Forgiving Miss Effie Beck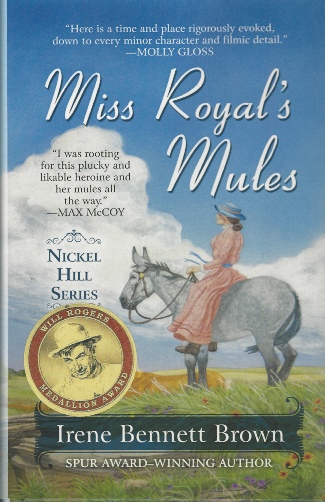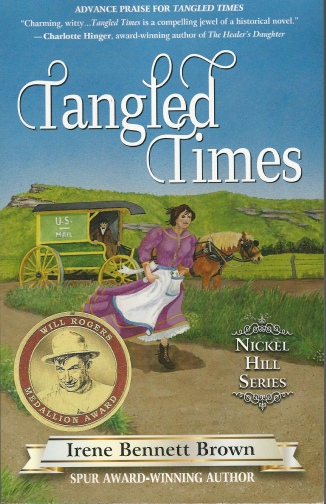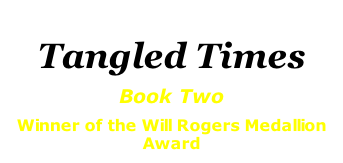 PRAISE FOR TANGLED TIMES
"Charming, witty…Tangled Times is a compelling jewel of a historical."
—Charlotte Hinger, award-winning auther of
The Healer's Daughter
"A tender love story full of suspense, young wisdom and good-hearted actions. Irene Bennett Brown writes with authentic detail and creates endearing characters that run a Kansas ranch in the early west. Strays and outcasts find a home in this harsh and beautiful land. The women are strong. The men steadfast.They face challenges with wit, courage, and a whole lot of stubborn hope. This novel was a joy to read. I didn't want it to end."
___ Milana Marsenich, authorof
Copper Sky and The Swan Keeper
AWARD WINNING AUTHOR, Irene Bennett Brown is a superb writer who continually produces work that is both engaging and wholesome. Her latest historical novel entitled Tangled Times is a delight and will have readers rooting for the ambitious young couple at the center of the tale.
In 1901, Kansas newlyweds Jocelyn and Pete Pladson are determined to make Nickel Hill Ranch a successful cattle operation. For that to happen. they must stop cattle rustlers who constantly plague their herds, defy a crazed woman with murder in her eye, and fight a major fire. Meanwhile, two homeless youngsters land on their doorstep and they add both a challenge and a comfort to the couple.
Brown takes great care that her characters' speech is true to form for the time period of her storyline. Her description of the clothing and settings are spot on and she never fails to interject a bit of humor. Brown definitely has a gift. Tangled Times is a sweet tale that will touch the heart of even the most reserved reader.
Chris Enns, COWGIRL Book Editor
And a New York Times
Best selling author who writes
about women of the Old West